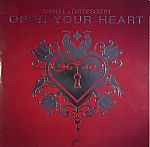 Check out this #1 Beatport track
Axwell & Dirty South – Open Your Heart (ft Rudy)
Really hot!
Makes me really happy, I keep smiling and it really opens my heart (wiieha). I bought it on the release date (July 9th 2008) and I just knew it would be a hit. I wouldn't mind to play it on my next gig. It's simply banging really hard. The track goes with a beautiful bass line and it has very straightforward vocals with the hall effect and some delay. A Vocal Mix and a Dub Mix has been released and I'm sure that there will be at least 3-4 remixes coming out very shortly!
"Baby, open your heart and just face to my face"  :D
[audio:http://mp3.juno.co.uk/MP3/SF320872-01-01-01.mp3]
Available @ Beatport and Juno | Label: Axtone Records AXT007